Having a tidy home is aesthetically pleasing and important for our mental and physical health, yet not all of us can find the time or energy to clean each day, right? That's why most of us consider hiring cleaning services to help us with household cleaning chores. A lot of professional cleaning providers offer weekly, biweekly, and monthly home cleaning services which we can choose based on our needs and budget.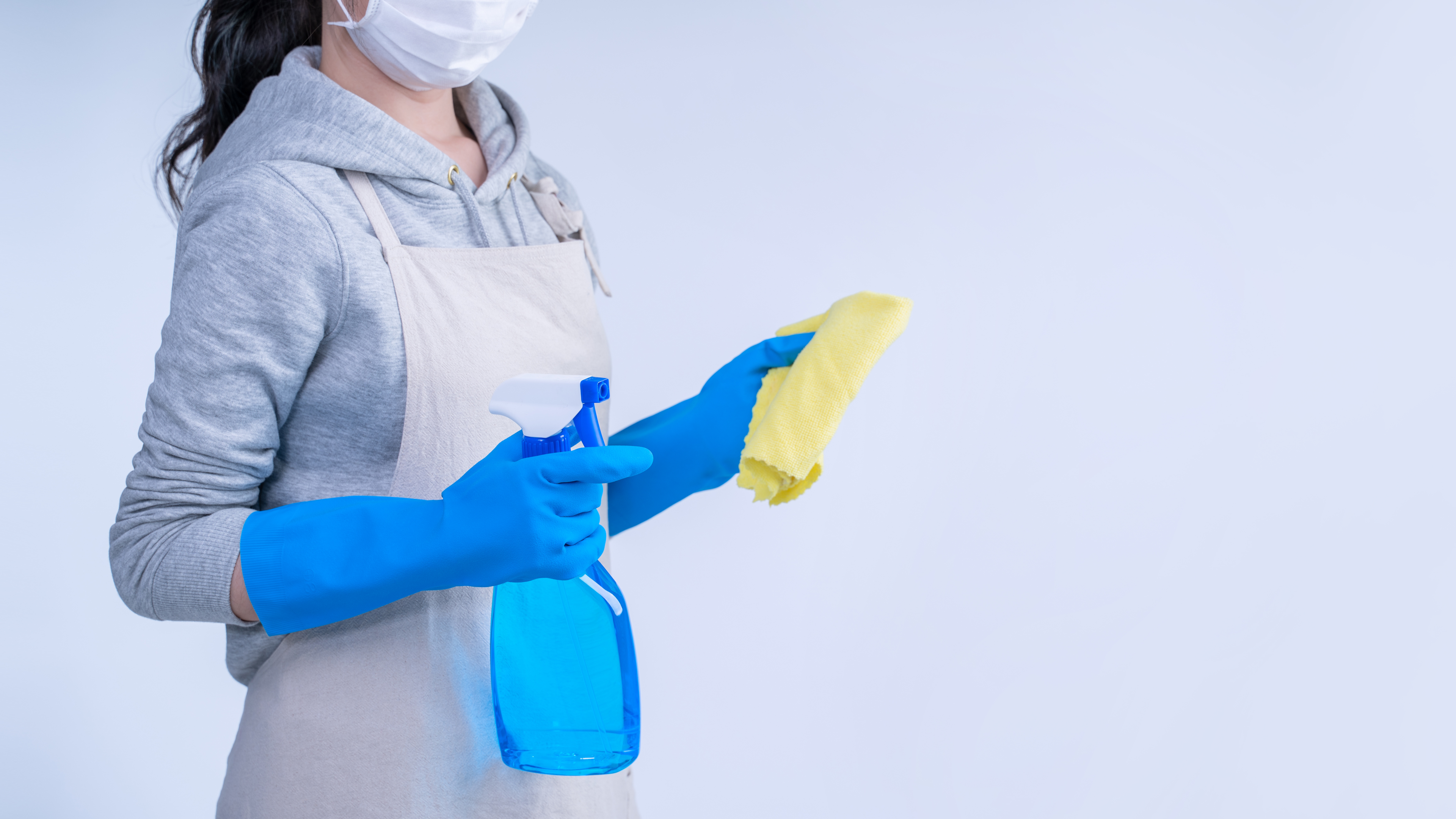 But how often do we need professional cleanings for our homes? Is once a week or every week cleaning too much? Is a bi-weekly or every two weeks cleaning enough? Or does monthly basis service make more sense timewise and financially? Or should we simply reserve house cleaning when major or special events are coming up?
Well, the answer to these questions depends on many factors.
If you own a large house, with a dog that sheds, and little kids but none of your family members have time to do even basic cleaning, then definitely you need a house cleaner to come weekly to maintain cleanliness and tidiness in your home.
If you live alone in a one-bedroom apartment with one bathroom and you constantly do some regular tidying in your home, a monthly schedule will be enough.
Some people may need house cleaning services more frequently than others depending on their particular circumstances and lifestyle.
5 Important Factors to Consider Before Choosing the Frequency of the Cleaning Service
Here are some of the factors to consider to help you decide the frequency of the cleaning services.
1. Household size
How big is your house? The size of your house and the people living in it matter in deciding the frequency of cleaning. If you have a bigger house with a large family, hiring a weekly service is likely your best bet. The house cleaner can help clean areas of your home that you may not have thought needed cleaning especially if you have kids who love to play around and keeps their toys everywhere. However, if you have a small one-bedroom home, alone, and have less stuff to clean, biweekly or even monthly service is fine.
2. Usage patterns
Do you still do a regular tidy-up of your home such as dusting surface areas of the home, vacuuming, mopping, and cleaning the kitchen, bathrooms, etc.? Do you also have a cleaning schedule with your to do list? If your answer is yes, a weekly service may not be the best choice for you.
A weekly cleaning service will likely lead to the following issues.
1. There would be no big jobs being completed as they are being done weekly and you may find that there is simply not enough time between visits.
2. You will end up paying more because weekly cleaning services are usually more expensive compared to the other frequencies.
A biweekly cleaning may be perfect for you since you still do daily cleaning and you may only need help with heavy tasks such as scrubbing the floors, cleaning the windows, etc.
If you don't keep your home clean and it's cluttered most of the time, that's just like not cleaning your kitchen or bathrooms. Some people don't realize this, but the kitchen is actually the dirtiest room in the house because of all the grease and food stains which makes it more susceptible to bacteria and dirt than bathrooms are. And as for bathrooms, let's face it–most of us don't really enjoy cleaning them, and we often don't even know how often we should be cleaning everything in there.
You should consider having a weekly or biweekly professional service to help you keep your home clean and tidy.
3. Pets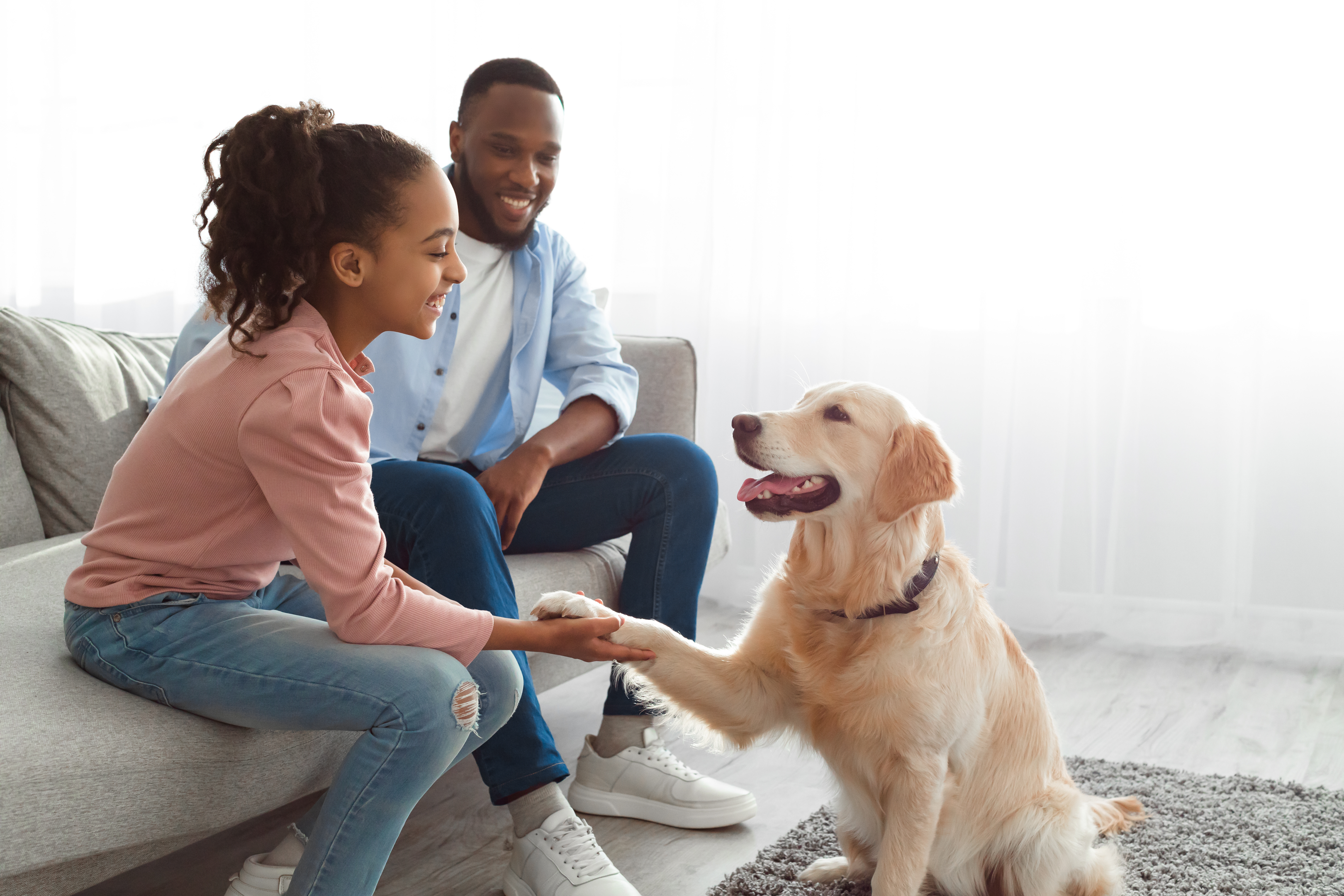 We love our furry friends, but sometimes we forget about the amount of hair they shed or the messes they make. If you have pets who shed a lot at home and you are having a hard time keeping the house clean due to pet-related messes then hiring a cleaner who comes weekly or biweekly can be a huge help. These services may be necessary to keep your home free from pet hair and dander.
4. Lifestyle
Your lifestyle can play a big role in the frequency of your cleaning service. If you are constantly busy with work and social commitments and have no extra time to do even the basic cleaning, then, weekly or biweekly services may be more suited to your needs. Or If you're just a neat freak who likes to keep every surface spotless, weekly cleaning services might be ideal for maintaining your high standards.
However, if you have more time to concentrate on housework and don't need as much assistance, a monthly service may be enough. And if you're okay with living quarters that are not as tidy and don't mind sweeping the floor or vacuuming once in a while, monthly service could work better for you.
5. Budget
Ultimately, how often you choose to get your house cleaned depends on what you can afford. Hiring a professional house cleaning is indeed an investment. You have to make sure that you set aside a budget that allows you to get weekly, biweekly, or monthly service without causing too much financial strain.
Monthly cleans tend to be the most affordable option, while weekly service may be more cost-effective if you have a large and busy household. When it comes to housekeeping, picking the most affordable option–monthly service–saves you money in the long run. Most people think that having a weekly service is more economical because of how often they are getting their place cleaned. For example, let's say you have a 4-bedroom home with two bathrooms and you're paying $200-$250 on a weekly basis; while monthly services for homes like this only cost around $260. At first, you may think, monthly cleanings cost is much higher but the truth is it is much cheaper.
Whatever your needs and circumstances may be, it's important to find a professional cleaner that can help you maintain a clean and comfortable home. Do your research to explore all of your options and find the perfect frequency for your lifestyle and budget.
The Frequency of Professional Cleaning Service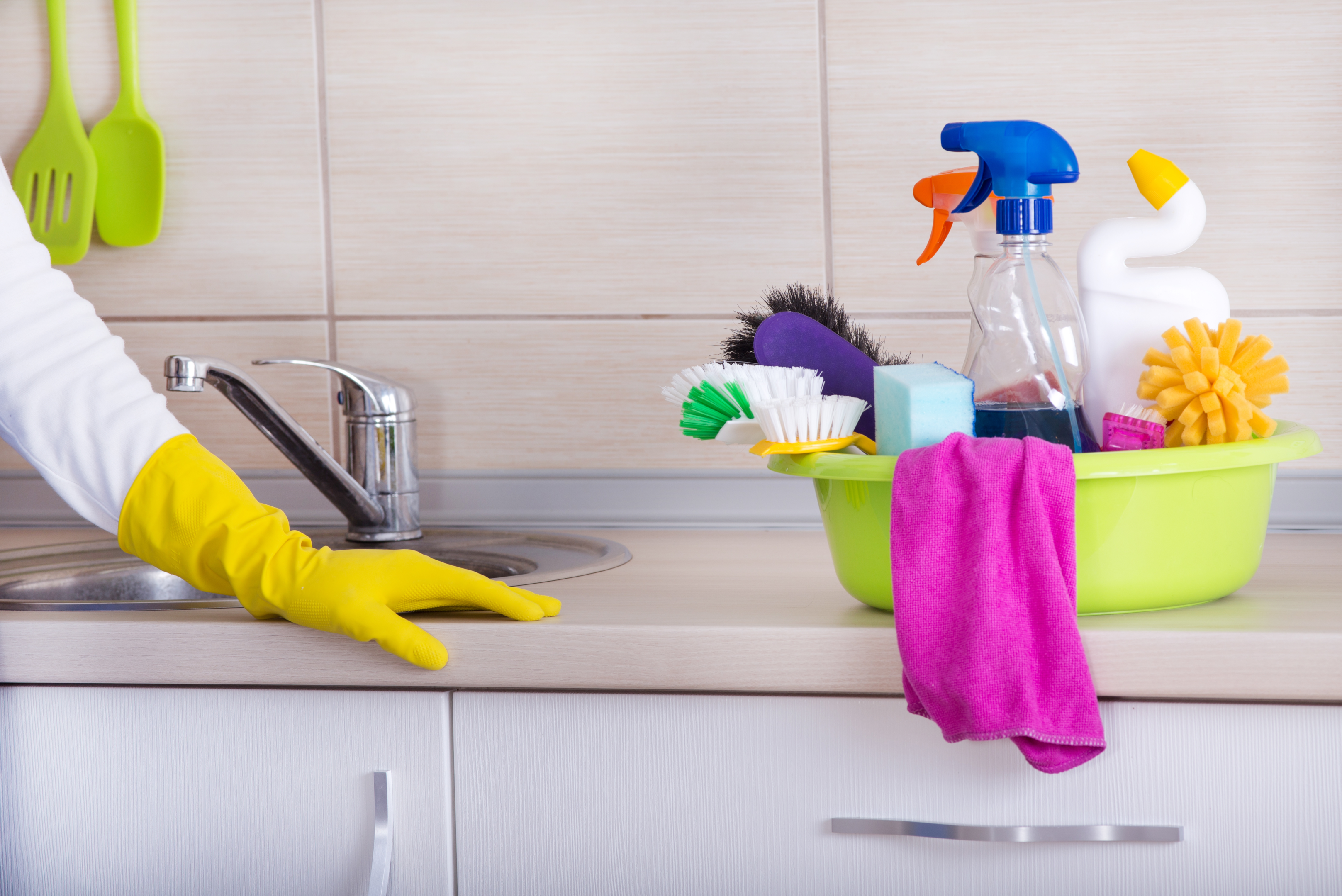 The frequency of cleaning may be customized depending on the amount of cleaning you need in your home, and where you want the cleaner to focus their efforts.
1. Weekly Cleaning
Weekly cleaning is the best option for busy households that need consistent upkeep and maintenance. This is especially true if you have kids and pets at home. If your home is on the larger side, weekly cleaning is definitely something you should look into. The cleaning will not only focus on the surfaces of the home but will also include the high traffic areas of the house. Another reason to choose the weekly clean is if you are disabled or a senior citizen that finds it difficult to keep up with housework.
Most cleaning companies offer higher recurring discounts for this type of service because it requires a much higher level of commitment from them.
2. Bi-Weekly Cleaning
Biweekly cleanings are the most popular and ideal for those who want to keep their homes tidy but don't feel the need for frequent weekly cleanings. If you're a young couple or someone who can still do general tidying or regular cleaning then bi-weekly service may be the perfect fit for you.
Generally speaking, a bi-weekly house cleaning is sufficient for most homes. It allows you to maintain a level of cleanliness between the weekly deep cleanings, while also freeing up your time and energy to focus on other important tasks.
3. Monthly Cleaning
The cleaner may come to your home once a month and do a thorough cleaning of your home. If you have a busy schedule and find weekly and biweekly cleanings to be too much, then a monthly cleaning service may be better suited for your needs. This is also ideal if you only need general tidying done every once in a while or if you prefer to do most of the cleaning yourself.
A monthly house cleaning can be a great option for those with more flexible schedules. This type of service is ideal for those who don't use their homes often or for households with less mess to clean up on a weekly and bi-weekly basis.
4. One-time Cleaning or Special Events Cleaning Service
If you have a special event coming up or need one-time deep cleaning services for any reason, there are many professional companies that offer customized services to meet your needs. Whether you're having guests over for the holidays or hosting a large party, a dedicated team can help get your home looking its best before the big day.
These services usually involve deeper and focused cleanings of specific spaces or rooms in your home, so that you can focus on preparing for the event without worrying about tidying up beforehand. Just be sure to book your cleaning service well in advance to ensure availability.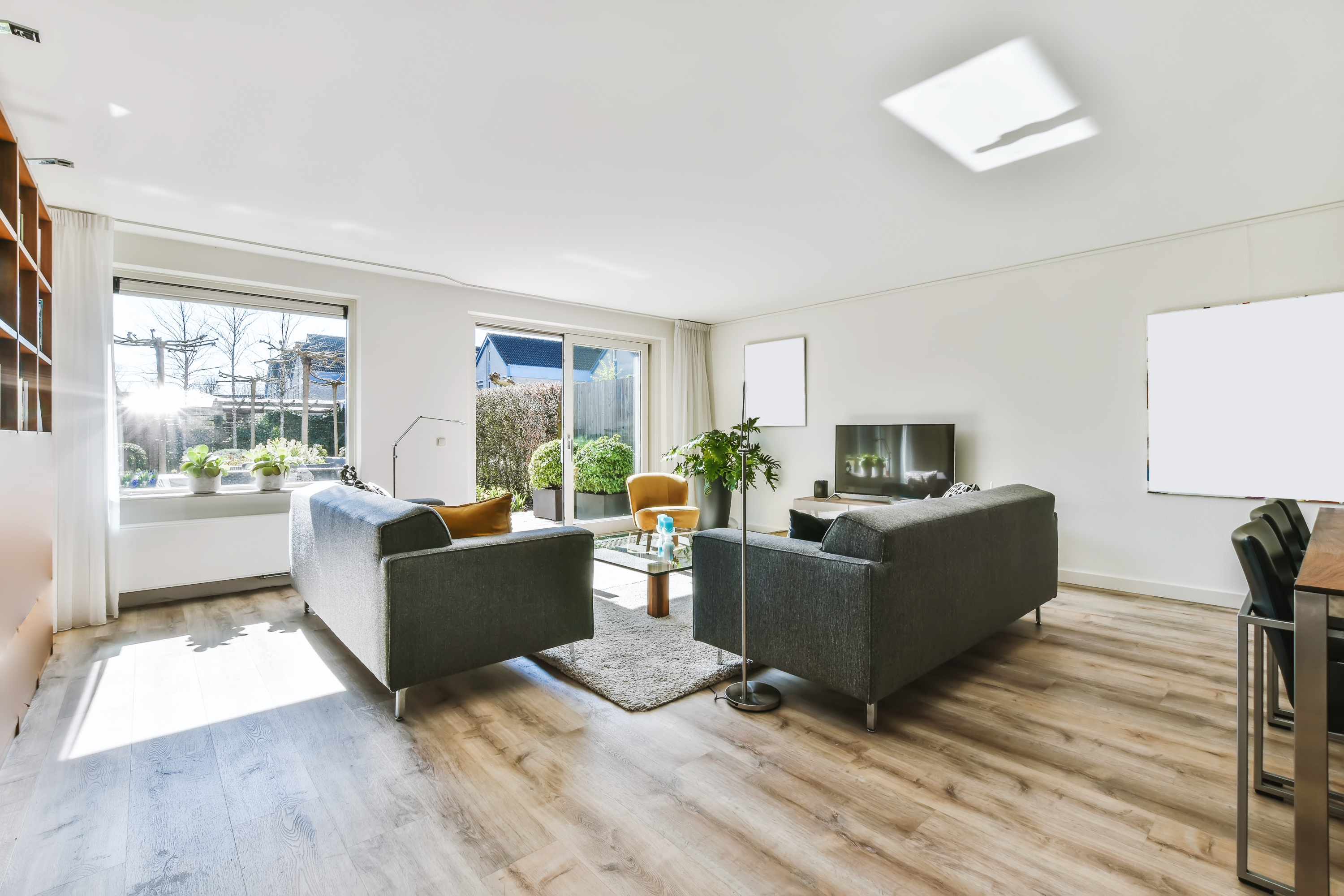 Your home is a place where you should feel relaxed and at peace, it's your oasis! A clean space goes a long way in creating that environment. But knowing how often to get your home cleaned can be tough, especially when weighing factors like budget and time constraints. Keep these things in mind as you consider what's best for you and your home.
No matter what frequency of cleaning service you choose, finding a reliable house cleaning service that can meet your needs is essential for peace of mind and maintaining a healthy home environment.
If you are looking for professional house cleaning services perfect for your home, look no further than Duty Cleaners. We are one of the best cleaning businesses in Edmonton, Alberta. Visit our website and request a quote.