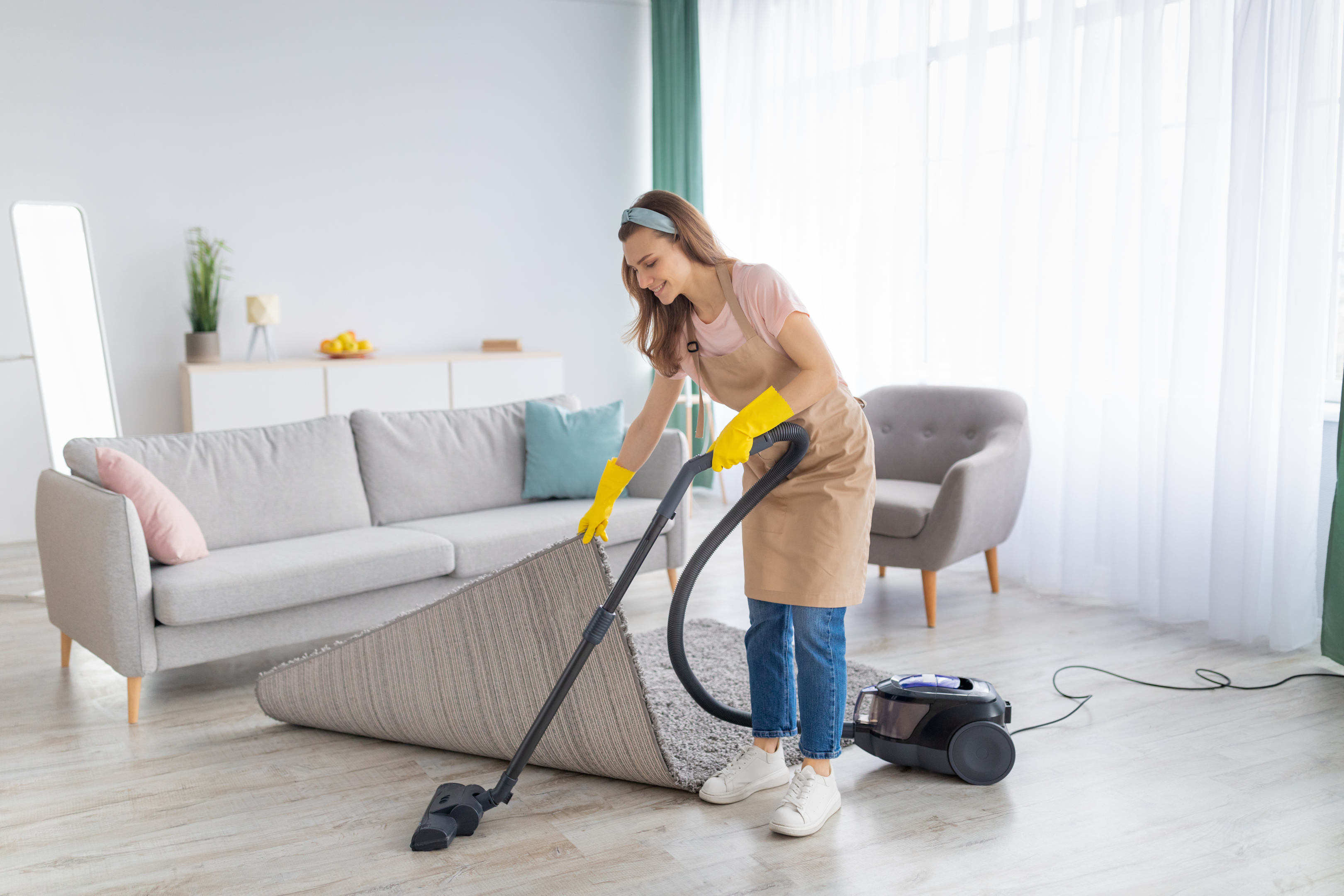 Being a working mother is an immensely difficult task that many women can understand. Juggling kids, work responsibilities, and other obligations often leave little time for cleaning the house. It may sound crazy to some people, but guess what? There are still plenty of moms out there who absolutely love cleaning even with their very hectic schedules. Unfortunately, they don't always have enough time or energy to clean everything as much as they would like to.
Though some working moms are still good at keeping things clean on a daily basis, when it comes to deep cleaning, they just can't seem to get the job done. That's the advantage of hiring a cleaning service and why having them can be extremely beneficial.
So, is the cleaning service just for working mothers? The answer is NO! The cleaning service is not just for full-time and working mothers. It can be for you, for a dad, or for anyone who doesn't have the time or energy to keep their house clean and tidy. Hiring a professional cleaning service may be the best solution if you fit this description.
Eco-friendly house cleaning services are experienced at tackling even the toughest messes and stains, so you can rest assured that your home will always look its best.
Top 8 Benefits and Advantages of Hiring a Cleaning Service
Hiring professional cleaning services will spare you the waste of time and effort by actually lifting the whole burden of cleaning off your shoulders. It is often the best choice for anyone who can't keep up with a regular cleaning routine. Some of the many benefits and advantages of hiring a professional cleaning provider include.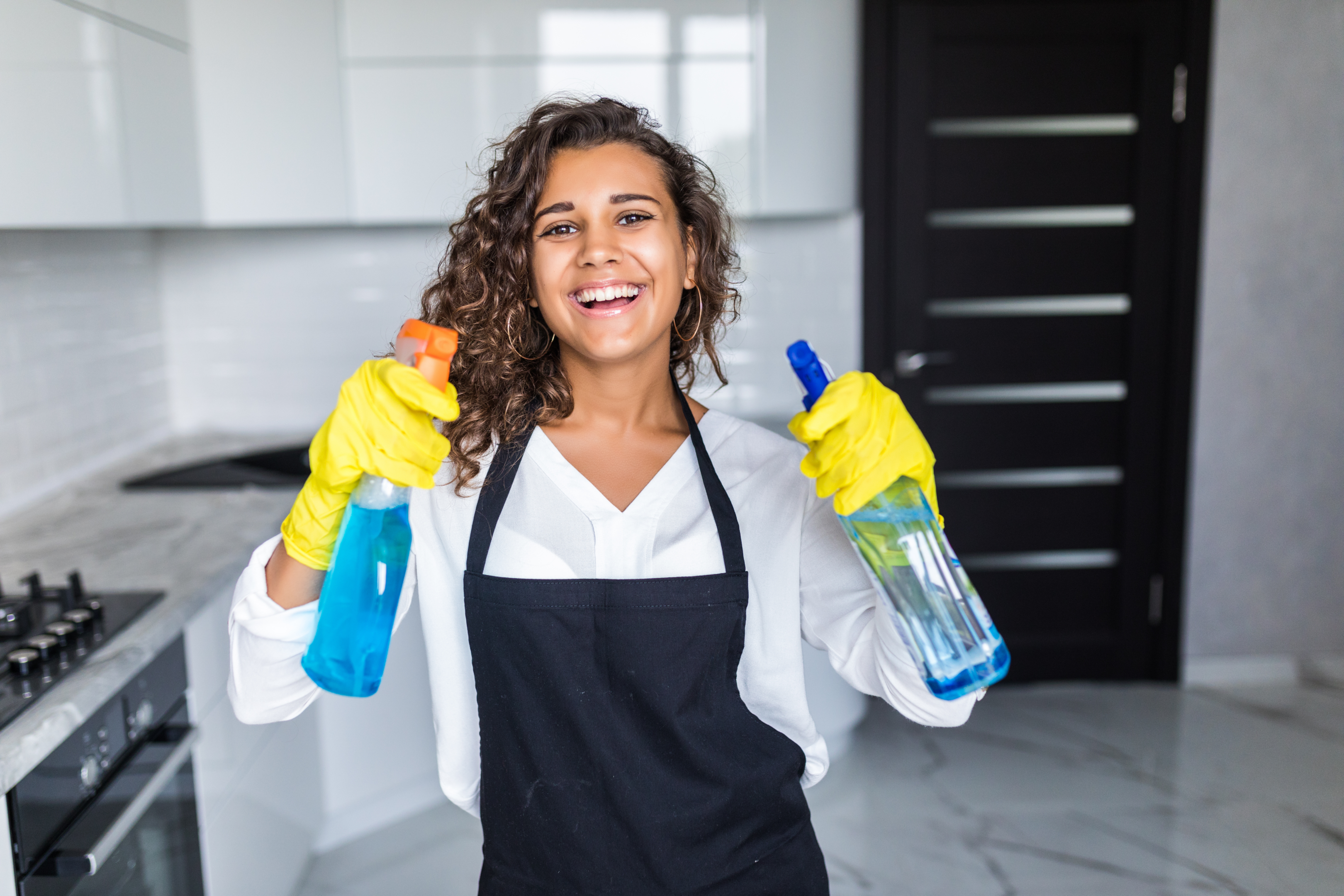 1. The cleaning services can help you save time and energy
The benefits of hiring a professional cleaning service can help you save time and energy, freeing up more of your valuable resources for the things that matter most.
Admit it! Doing a regular deep clean can take so much of your time and often leave you dissatisfied with your effort. This is not the outcome you're hoping for, right?
With an experienced cleaning team, you can leave the dirty work to them so that you can focus on more important things in your life like spending quality time with your family and friends or just giving yourself a break.
2. The cleaning services have specialized tools and products that can get the job done more effectively
Many professional house cleaners have specialized tools and products that can help them clean your home or office more effectively than you could on your own. From high-powered vacuums to chemical cleaners and stain removers, hiring a professional cleaning service ensures that you will get the best results every time. They know exactly which cleaning products and equipment to use in every area of your house.
Oh! If you want safer cleaning supplies for your home, make sure to let the cleaning service know ahead of time to bring eco-friendly products with them during the service date.
3. The cleaning services can help you maintain a healthy and clean home
Regular deep cleaning is essential for maintaining a healthy environment. Since they are trained and have experience with a wide range of cleaning solutions and techniques, they can be effective in eliminating allergies, removing dust mites, and achieving a deeper clean which includes other particles that can be harmful to you and your family's health. This is also an effective way of improving indoor air quality.
Not only do cleaning services have the right tools and equipment, but they also have experience and expertise in dealing with a wide range of cleaning projects. Not only they can help banish your pet's hair and the stinky smell from your home, but they are also more reliable than you could ever be and will do regular monitoring and dusting of hard-to-reach places.
They follow a system to ensure that they're efficient and effective in their cleaning, so you can rest assured knowing the job will get done right. Then, the results will astound you compared to what you could've accomplished on your own.
4. The cleaning services have reasonable prices
Although you may think that professional cleaners are expensive, this could be true most of the time. But to hire professional cleaners can actually allow you to earn more income by freeing up your time to focus on other things like doing overtime at work or finding extra jobs. Furthermore, hiring a cleaning service can also save you money by preventing you from having to buy expensive cleaning supplies or hiring others to help with household chores.
Most cleaning professionals offer competitive rates and flexible scheduling options, making it easy to find a cleaning team that works well with your budget.
How much does a cleaning service charge?
Well, the cost of hiring a cleaning service will depend on several factors, including the type and size of your property, the frequency of the cleaning, and any additional services that you may require such as cleaning your walls, carpet steaming, etc. Most cleaning companies offer a range of package options to suit different needs and budgets.
On the other hand, let the cleaning company know of the state of your home. This is very important! An additional fee will be added if there is a heavy buildup of pet hair, stains or grease, dirt, etc. Informing the professional cleaning of any potential obstacles prior to the cleaning day can save you from being unpleasantly surprised with extra charges when they let you know after the cleaning is completed.
5. The cleaning services can customize your cleaning needs
Before hiring professional cleaning services, don't forget to communicate your cleaning needs so that they can customize a package that works best for you. Whether you need help with basic housekeeping tasks or specialized deep cleaning services, or if you want it done once or regularly. You must express to your home cleaning service what areas of the house you would like them to focus on. You should also inform them of your preferred date and schedule so that they can let you know if they are flexible to do the job on your preferred day.
Some cleaning services will go out of their way to accommodate your needs, even if they don't have the availability on your chosen day.
6. The cleaning services can help Increase the home value
Planning to sell your home in the future?
Keeping your home looking neat and clean can help increase its value. Cleaning regularly is an investment that will pay off in the long run, especially if you have plans to sell your home in the future. By hiring a professional cleaning service, you can ensure that your home always looks its best and meets the highest standards for sale. This can help to attract potential buyers and make it easier to sell your home in a timely manner.
7. The cleaning services allow you to maintain a clean home without stress and worry
As someone who struggles or doesn't have enough time to clean your home, hiring a professional cleaning service can make you worry less. Yes! You can trust them to take care of the tasks so that you can focus on taking care of your family and other important responsibilities. With a reliable home cleaning service, you can enjoy peace of mind knowing that a team of professional cleaners is taking care of all your home cleaning needs.
8. The cleaning services can help you relax when you have company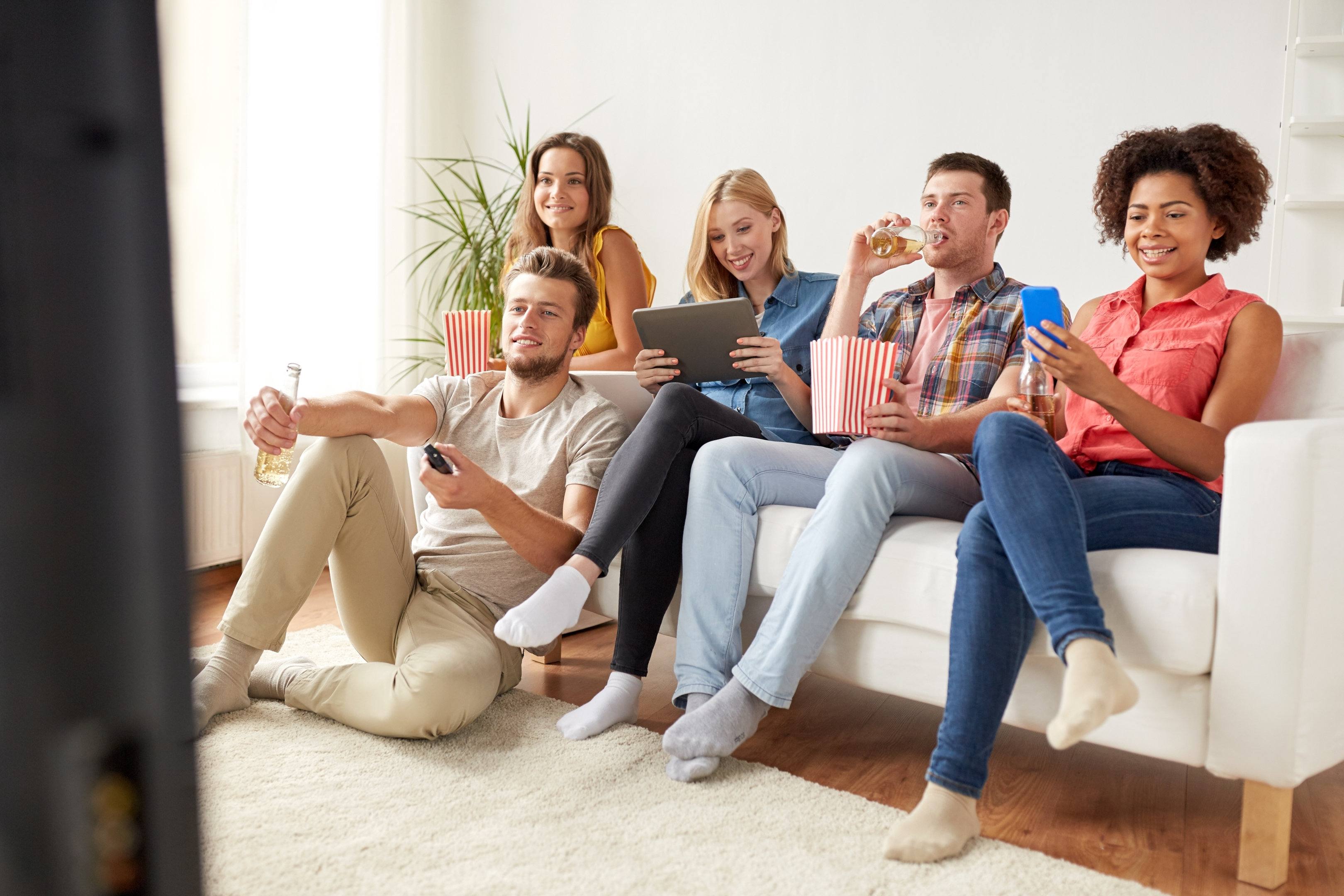 Whether you're hosting family and friends or having a work event at your home, hiring a cleaning service can help instill confidence that your house is spotless. With their expertise and experience, professional cleaners can ensure that all areas of your home are clean, organized, and tidy for maximum comfort and enjoyment for you and your guests. From the kitchen to the bathroom, they can help you prepare and maintain your home so that it looks its best at all times. So why spend hours cleaning up on your own when you can rely on a professional cleaning service to do the job instead? With their help, you can rest easy knowing that your home is ready for a company any time of year.
Steps to Follow Before You Hire a Cleaning Service
After knowing the advantages and benefits you can get when you hire a cleaning service, you also have to consider the next steps to take. You should also make sure that any cleaning professionals you hire have experience with the type of cleaning tasks that you need, as well as the ability and all the equipment to deliver quality results.
1. Research different professional cleaning services in the area near you to find one that offers the services and pricing you need.
Familiarize yourself with the types of cleaning services that are out there so you can find the one that is perfect for your home and budget. A great way to start this research process is by talking to people you know who have experience with hiring a professional cleaner. This will help connect you with some reputable companies that come highly recommended.
2. Consider hiring a professional cleaning company instead of an independent cleaner.
In the cleaning industry, when it comes to cleaning your home, the cleaner must be knowledgeable about safety and cleaning best practices. This is especially true if you have children or pets in the home, as well as any elderly or disabled family members who need assistance with daily tasks. Professional cleaning companies are often better equipped to handle these types of situations.
Cleaning companies are usually bonded which is very important to ensure that you are fully protected in case of any damage or theft. This can help you feel confident hiring them to take care of your home while you are at work or on vacation.
3. Ask potential cleaning service providers about their experience, training, and equipment to ensure they are qualified for the job.
When looking for a home cleaning service, be sure to ask about their trustworthiness and previous quality of work. You'll also want to see if they have any satisfaction guarantees or excellent customer service policies in place.
4. Schedule an appointment
Schedule a free consultation before hiring a cleaning service. This will allow you to see if the professional cleaning company is right for your home cleaning needs.
How to Clean Like a Professional Cleaning Service if You Can't Afford the Price
After all your research, you then realized that a cleaning service is not in your budget. Because the sad reality is, not everyone can afford a cleaning service-it can be quite pricey for some people. But worry no more because there are also ways to clean like professional cleaning services.
Tips and Tricks to Help You Get Your Home Sparkling Clean like a Professional Cleaning Service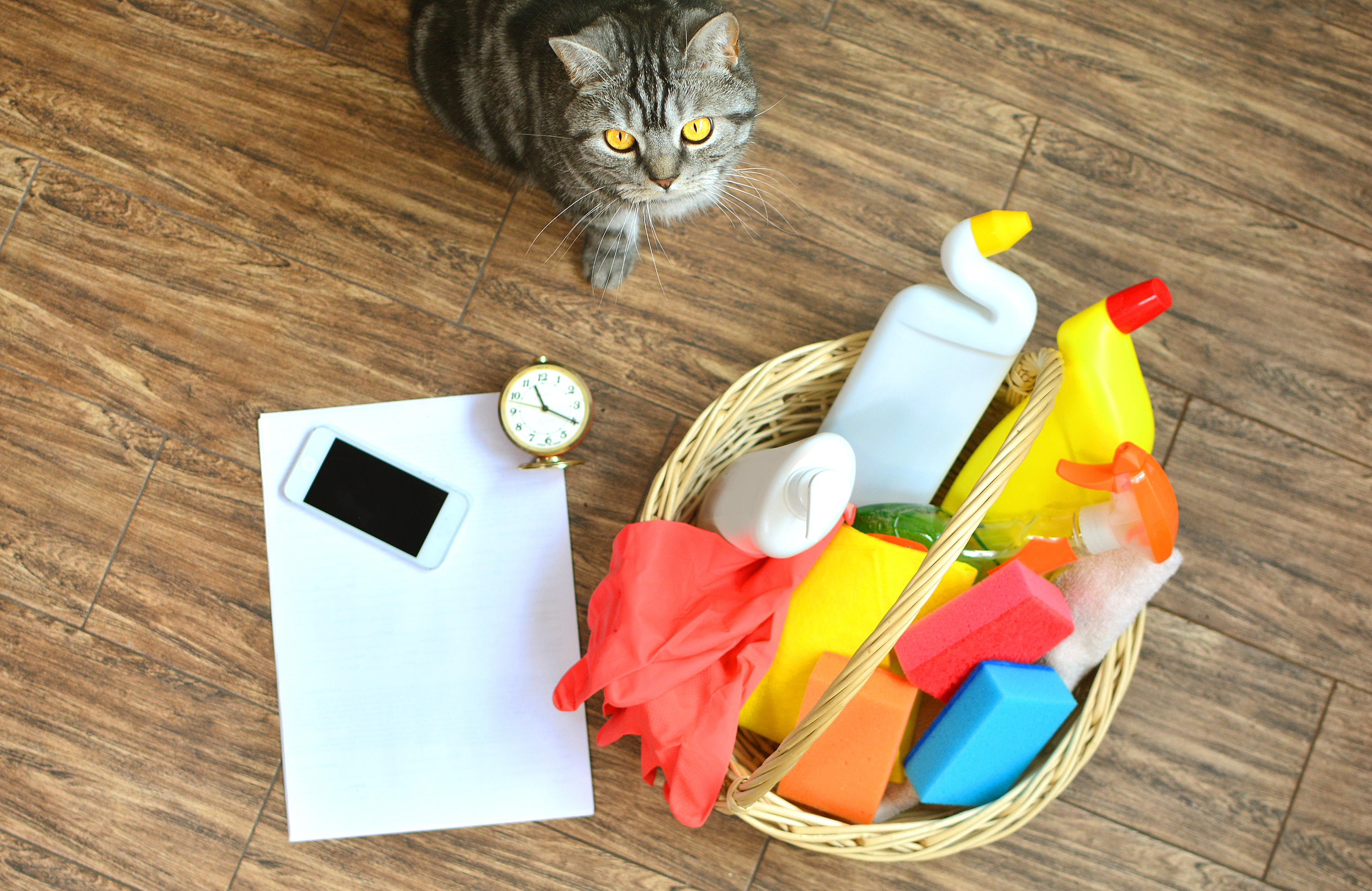 1. Create a cleaning routine. This can include tasks such as decluttering, dusting, sweeping, and disinfecting surfaces including your chairs, tables, furniture, and more to make sure that your home stays clean even with everyday use.
2. Be prepared. Stock up on cleaning supplies and tools, such as sponges, vacuum cleaners, mops, scrub brushes, etc., so that you always have them on hand when you need to clean a certain area.
3. In your cleaning schedule, separate big projects into more manageable tasks to stay on schedule and motivated when cleaning. For example, rather than attempting to deep clean the entire kitchen in one day, break up the task into smaller jobs, such as cleaning the counters, cabinets, and appliances on Monday, then focusing on the floors, sink area Tuesday, and so forth. By breaking it down like this, you'll less likely be discouraged or feel overwhelmed by huge projects.
4. Take advantage of free time when it comes to deep cleaning tasks such as vacuuming and mopping floors and then taking out the trash. Aim to spend at least an hour a week dedicated to these tasks so that they do not pile up.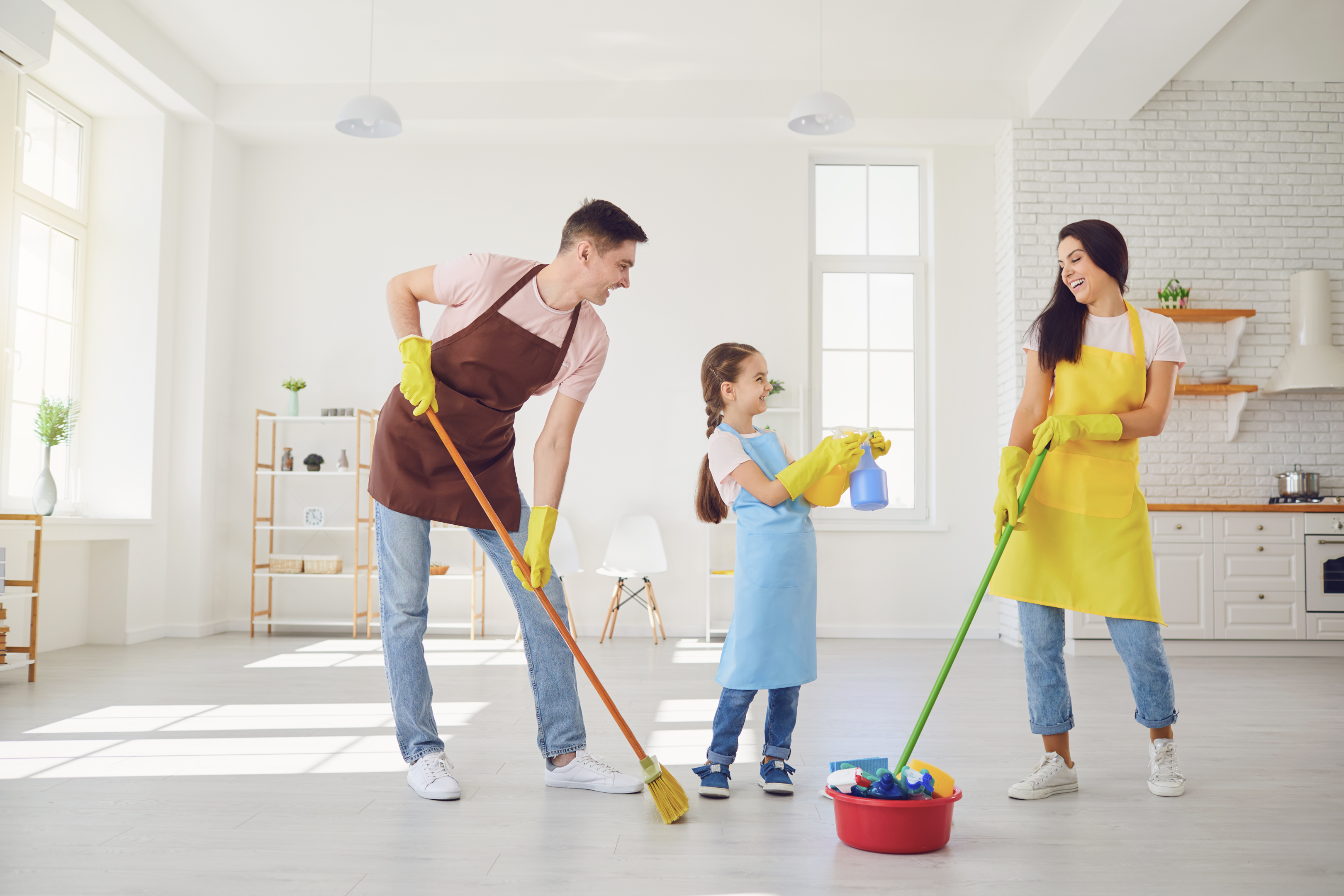 5. Finally, enlist the help of your family members in your cleaning schedule and set cleaning rules to ensure that everyone does their part to keep your home clean and organized. With these tips, you can achieve a professional-quality clean even without hiring a professional cleaning service.
To save money, hire a professional cleaning service only when you need help with large cleanups or special events. This way, your home will get the attention it needs without having to pay for regular visits.
Hiring a cleaner can save you from hassle and stress especially if it is too much for you to handle. Not only that, opting for a reliable professional cleaning company is often the best way to ensure that your home gets the care it needs!
Duty Cleaners provides the highest quality home cleaning services to customers in Edmonton, Alberta, Canada. Whether you are looking for weekly, bi-weekly, or monthly service, our team of expert cleaners has the experience and skills needed to get your home sparkling clean.