When it comes to creating a safe and healthy haven, Home Cleaning Experts understand the vital role that cleaning plays. As responsible homeowners, we recognize the importance of taking care of our living spaces and keeping them pristine. Whether we're tackling spills, disinfecting surfaces, or dealing with stubborn stains, having the right cleaning products is paramount to maintaining a spotless home. But how can we determine if a product is truly effective? Finding the perfect cleaning supplies often feels like searching for the ideal moisturizer for your skin—you have to try several before discovering the ones that truly work. 
In this enlightening article, we'll delve into the top 5 must-have cleaning products that every household should possess. Let Duty Cleaners guide you on your journey to a sparkling and immaculate home.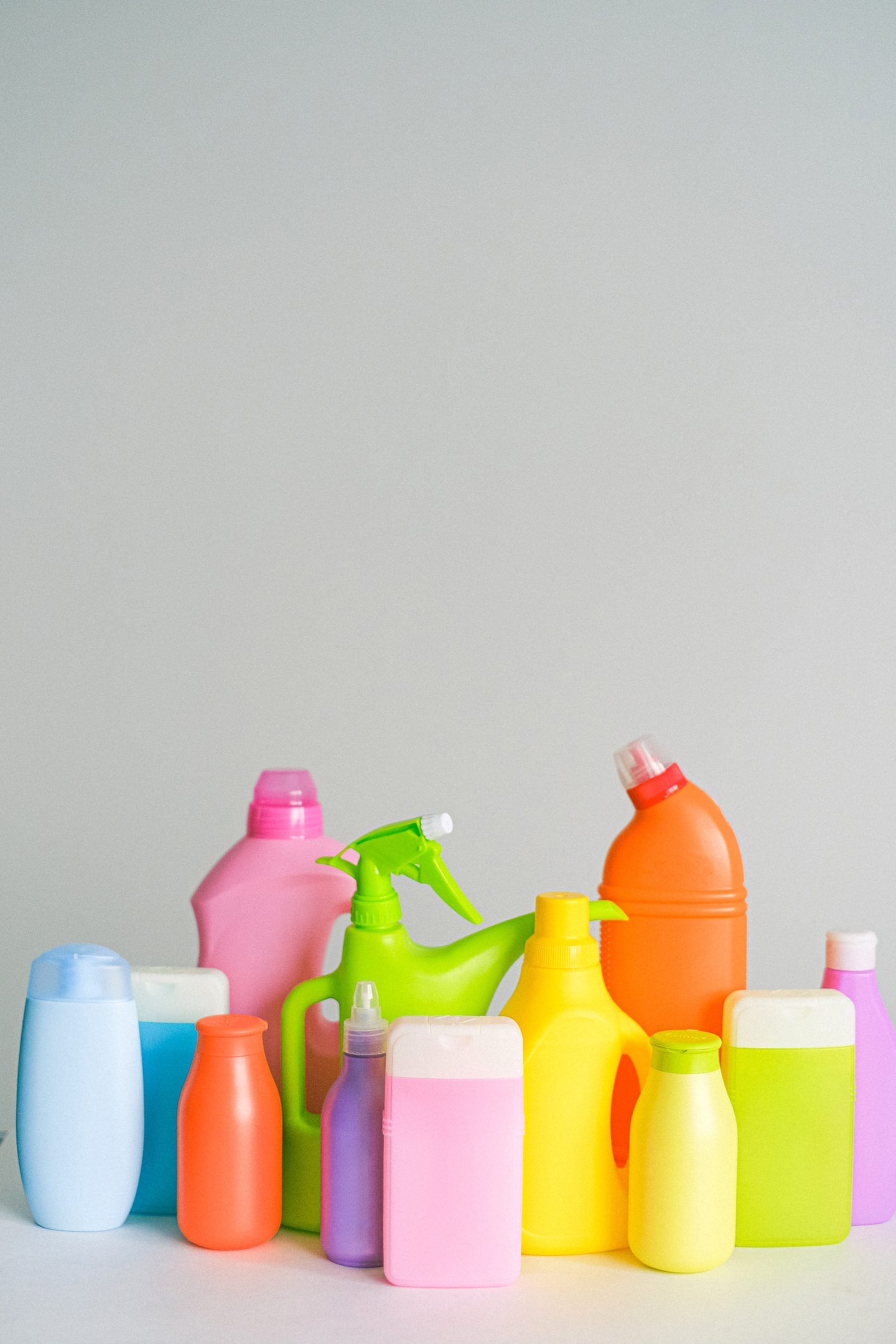 In this article, Duty Cleaners will explore the top 5 must-have cleaning products that every household should have.
Top 5 Cleaning Products that are Commonly Used in Homes around the World:
You don't want to miss these products that are used by cleaning professionals everywhere. These are the best cleaning supplies that you need for house cleaning to save time and tackle filth and kill germs.
1. All-purpose Cleaners
These cleaners are essential in any household. These powerful cleaners can be used on just about any surface in your home, from hardwood floors to furniture, toilets, bathrooms, and kitchens. They are effective at fighting against stubborn grime, grease, and dirt, making them a must-have cleaning product for any home.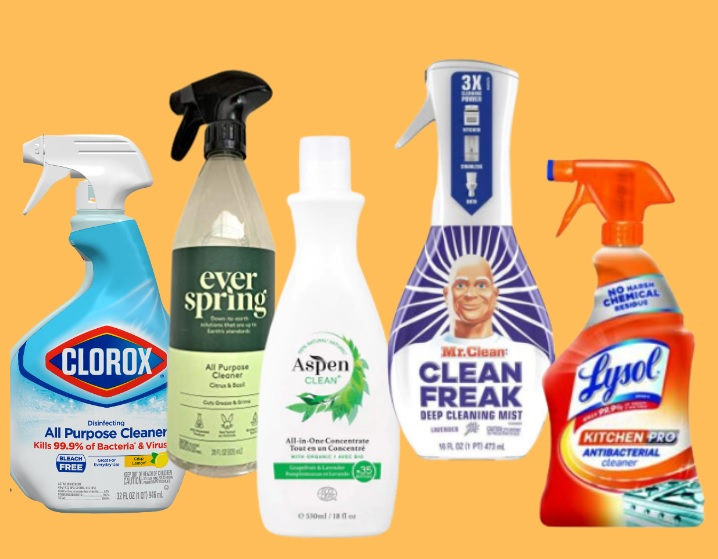 Some of the Good All-Purpose Cleaners:
1. Best Overall All-Purpose Cleaner – Clorox Disinfecting All-Purpose Cleaner
2. Best Budget All-Purpose Cleaner – Everspring All-Purpose Cleaner
3. Best Natural All-Purpose Cleaner – AspenClean Natural All-Purpose Cleaner
4. Best All-Purpose Cleaner for Bathrooms – Mr. Clean Clean Freak Deep Cleaning Mist
5. Best All-Purpose Cleaner for Kitchens: Lysol Kitchen Pro Antibacterial Cleaner
2. Glass and window cleaners
From glass shower doors to windows and mirrors, these specialized cleaners easily remove dirt, dust, and build-up. Whether you need cleaning tools for stains or powerful cleaning agents to disinfect your home from germs and bacteria from hard surfaces. Plus, they are safe to use around children and animals, making them an ideal cleaning product for any home.
Some of the Best Glass and Window Cleaning Products:
1. Windex Glass Cleaner Spray
2. EcoForce Window & Mirror cleaning spray
3. Clorox Glass Wipes
3. Kitchen Cleaners
A good kitchen cleaning solution should be able to quickly break down grease and grime from your countertops, sinks, floors, and appliances. Many cleaning professionals use specialized cleaning products that are specifically designed for cleaning kitchens with the help of essential cleaning tools.
Some of the Best Kitchen Cleaning Supplies:
1. Lysol Kitchen Pro Antibacterial Cleaner
2. Method Squirt & Mop Multi-Surface cleaning spray
3. Better Life Naturally Degreaser cleaning spray
4. Seventh Generation All-Purpose Natural Cleaner
5. Ecos 3-in-1 cleaning formula
4. Bathroom Cleaners
Whether you are cleaning your bathroom sinks, toilets, showers, or bathtubs, a good cleaning product is necessary for removing soap scum, dirt, and tough stains. From powerful cleaning agents to natural cleaning solutions, there are plenty of options available to choose from when it comes to cleaning your bathroom.
Some of the Best Bathroom Cleaners:
1. Lysol Bathroom Cleaner
2. Method Antibacterial Daily Shower Cleaner
3. Clorox Toilet Bowl Cleaner
4. Seventh Generation Natural Toilet Bowl Cleaner
5. Aspen Clean Natural Bathroom cleaning formula
5. Baking Soda and Vinegar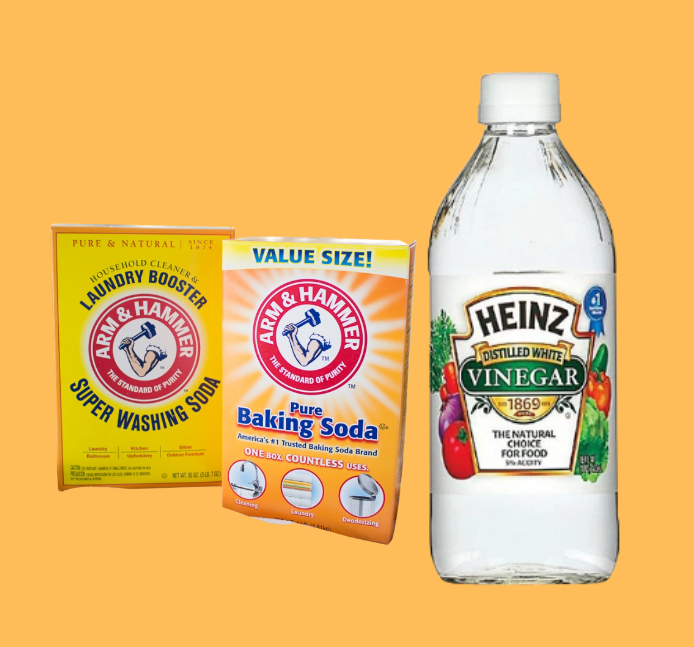 If you prefer products that are completely natural and non-toxic for cleaning and don't have harsh fumes, baking soda and vinegar are some of the best solutions that work wonders in keeping your home clean. Baking soda is a powerful deodorizer, providing mild abrasion for cleaning stubborn stains and grease that acts as a whitener and brightener to remove difficult grime. Meanwhile, vinegar is great for its acidic properties that help remove tough dirt from surfaces.
Baking Soda
It's a powerful cleaning product that is often used for scrubbing away stubborn stains and cleaning countertops, sinks, and toilets. It also helps remove the bad odor in your entire house. Take a jar or a can and fill it halfway with it, add drops of essential oil (optional), then tightly close the lid. Shake to mix and place in a cupboard or drawer to fight odors.
It is a great microwave cleaner, add a cup of water in a microwave-safe bowl and two tablespoons of baking soda, mix, and microwave for 5 minutes. The steam will help transport little granules of it onto the sides of the microwave. After 5 minutes remove the bowl and take a microfiber cloth and wipe the inside of the microwave. It will mild down abrasion and help to lift off dirt and stain and offer deodorizing power as well.
It also helps remove the smell of your stinky toilet bowl or clean your glass surface using dampened microfiber cloths with sprinkled baking soda. Wipe it from top to bottom to remove the film. For best results, use water and vinegar solution to clean the surface again. You can use it in your whole house from the delicate surfaces to your furniture, stainless steel appliances, cupboards, and down to your floors.
Vinegar
Vinegar is one of the most versatile cleaning products out there, and it is also one of the most inexpensive and readily available. Not only does it make a great deodorizer, but it can be used as a degreaser to clean dirty surfaces that just won't come clean with regular cleaning products. Plus, its mild acidity also makes it a fantastic glass cleaning solution, leaving streak-free windows and mirrors.
If you're looking for a high-quality cleaning product that is affordable and easy to use, then vinegar should be your go-to choice. Put white vinegar in a spray bottle with water and use this in removing hard water stains on glass surfaces, cleaning bathrooms, windows, or your entire home. Use microfiber cloths or a paper towel to get a sparkling clean result in your whole house.
It is also another natural cleaning product that can be used to fight against bacteria and germs in your home. It works especially well as an all-purpose cleaner, taking care of everything from cleaning floors to cleaning appliances.
Regardless if you need a cleaning agent to deodorize your fridge or remove stains from surfaces, these all-natural cleaning solutions are simple and effective essential cleaning tools that you can use.
Remember, you don't always need strong chemicals to clean and disinfect your home. You can always use these natural ingredients that are effective in removing stains and germs.
Where can I get good-quality cleaning supplies for the house?
There are many places to find high-quality cleaning products for the home, including online retailers like Amazon, department stores like Target and Walmart, and local specialty stores that carry cleaning supplies. At home, you can find eco-friendly products made from natural ingredients, such as baking soda and white vinegar.
What cleaning supplies you should never mix?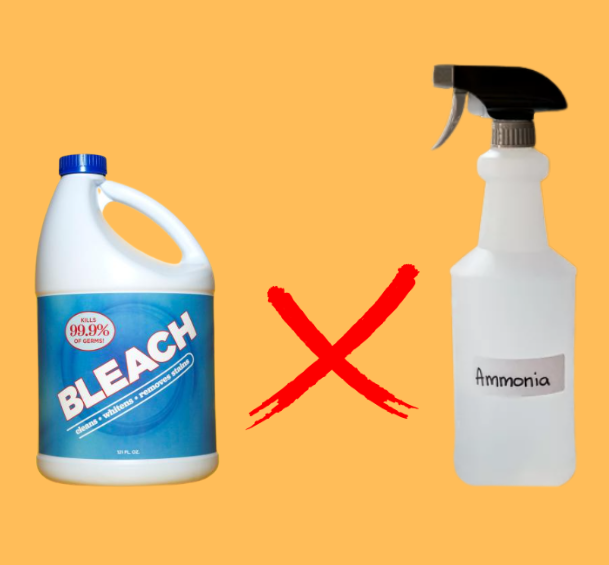 Several cleaning products should never be mixed, as doing so may cause dangerous fumes or reactions. Some of the most important cleaning products to avoid mixing include cleaning chemicals such as bleach and ammonia, cleaning solvents like acetone and alcohol, corrosive cleaning agents like toilet bowl cleaners and drain cleaners, and acidic cleaning solutions such as vinegar and lemon juice. It is always important to follow all safety precautions to avoid any potentially harmful interactions.
What cleaning products don't clean well?
Many cleaning products on the market may claim to be effective at cleaning, but do not perform well. Some of the cleaning products that are commonly cited as ineffective include abrasive cleaning tools like scouring pads and steel wool, cleaning sprays and wipes with harsh chemicals or enzymes, wood-specific products like furniture polish, and cleaning products that are marketed as multi-purpose or all-natural but do not work well.
When choosing cleaning products, it is important to carefully read and understand the labels and reviews to ensure that you are getting the best cleaning results for your home.
No matter what essential cleaning products you choose to use, they all play an important role in keeping your home clean and fresh.
Whether you are looking for powerful cleaners or natural cleaning solutions, there is a wide range of cleaning products available to help keep your home spotless. So the next time you are cleaning, be sure to reach for these top 5 cleaning products!