What's your version of a thorough cleaning? Let's talk about how to deep clean a house when we want it super clean!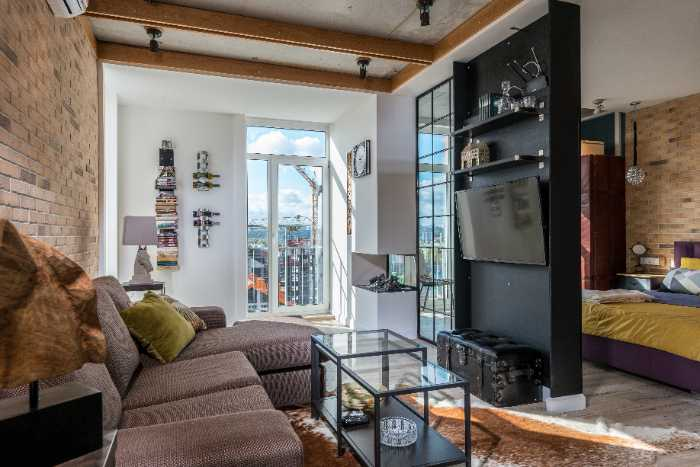 Regardless if you're looking to get rid of deep dirt and grime or just give your house a good cleaning, deep cleaning is an essential step in keeping your home fresh and tidy.
This guide will walk you through the basics of deep cleaning services, including tips on when and how to do it.
With a little planning, dedication, and the right tools and equipment, thorough cleaning of your home can be quick and simple.
What Is Deep Cleaning and When Does My Home Need It?
Deep cleaning your home is not the same as daily or weekly regular cleaning. It's a more thorough, intense cleaning that should be done occasionally, it can happen twice a year or even more frequently in some cases. It will help remove the heavy filth and dirt in your house.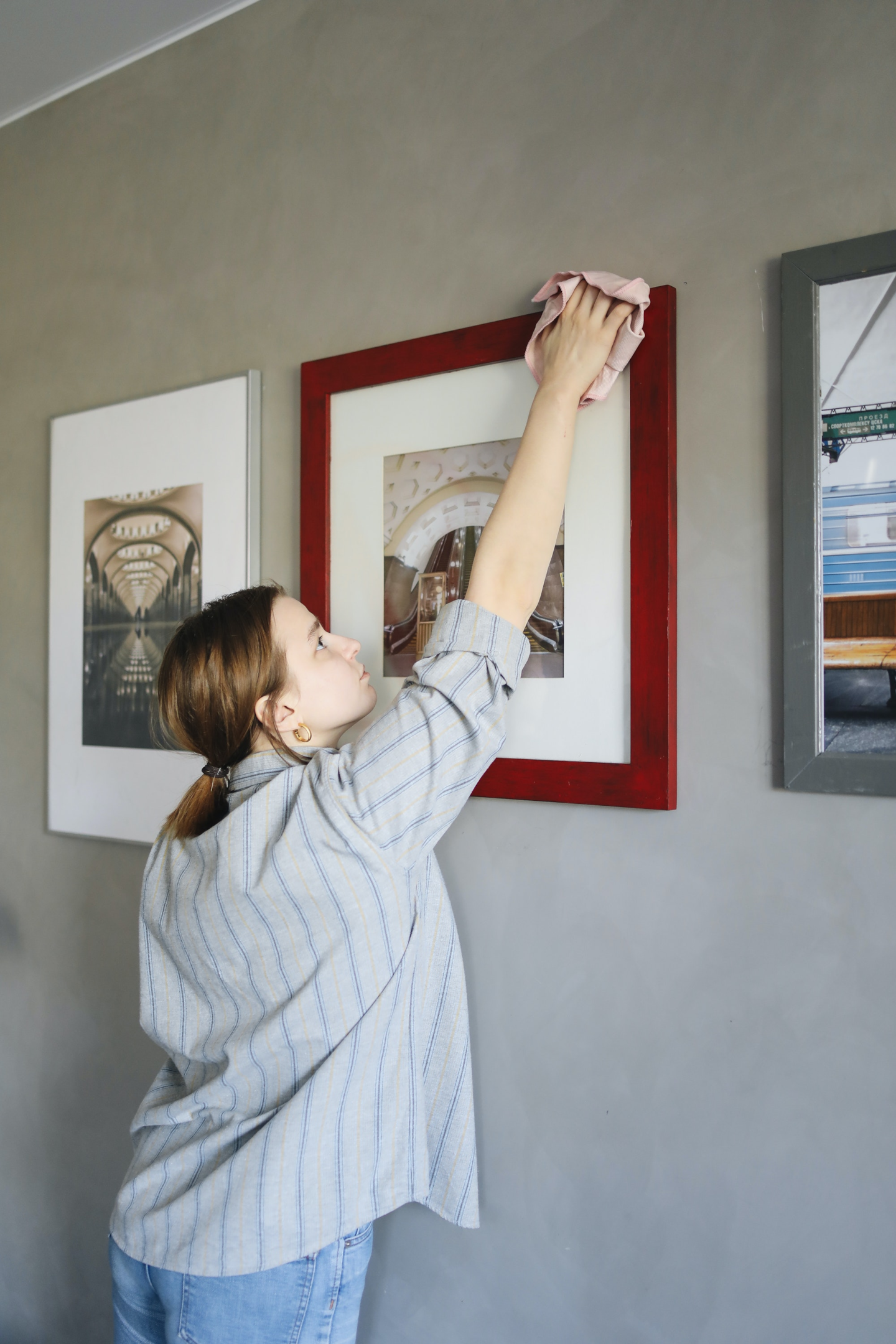 Some signs that your home may need a deep clean.
1. Your house has stains or mildew on the walls, dirt or pet hair on the floors, and a dirty ceiling.
2. Dusty surfaces and lack of shine in hard surfaces like wood floors or countertops.
3. Your home has cluttered areas with piles of clothes, toys, and other objects.
4. If you frequently spot bugs, this is especially worrying as it may indicate an infestation in areas like the kitchen or bathroom where food and moisture are present.
Even when you're doing daily cleaning, there are likely to be areas in your home that can go without attention for days or weeks at a time. These are the places where dust, and germs will build up as time goes on. Neglecting these areas allows all of those things to accumulate and cause problems, including allergies, illness, and even damage to surfaces.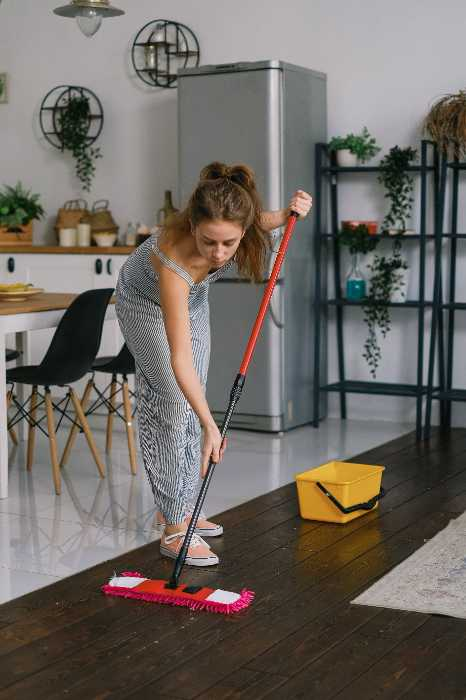 What are the benefits of Deep Cleaning?
There are many benefits we can get if we regularly deep clean our house which is good for our overall well-being and sanitary.
Some of the Benefits include:
1. A healthier, cleaner home because it eliminates viruses and bacteria.
2. It improves air quality and reduced the risk of illness.
3. Less damage to surfaces from the buildup of dirt and grime.
4. A more refreshed, organized look and feel to your home overall.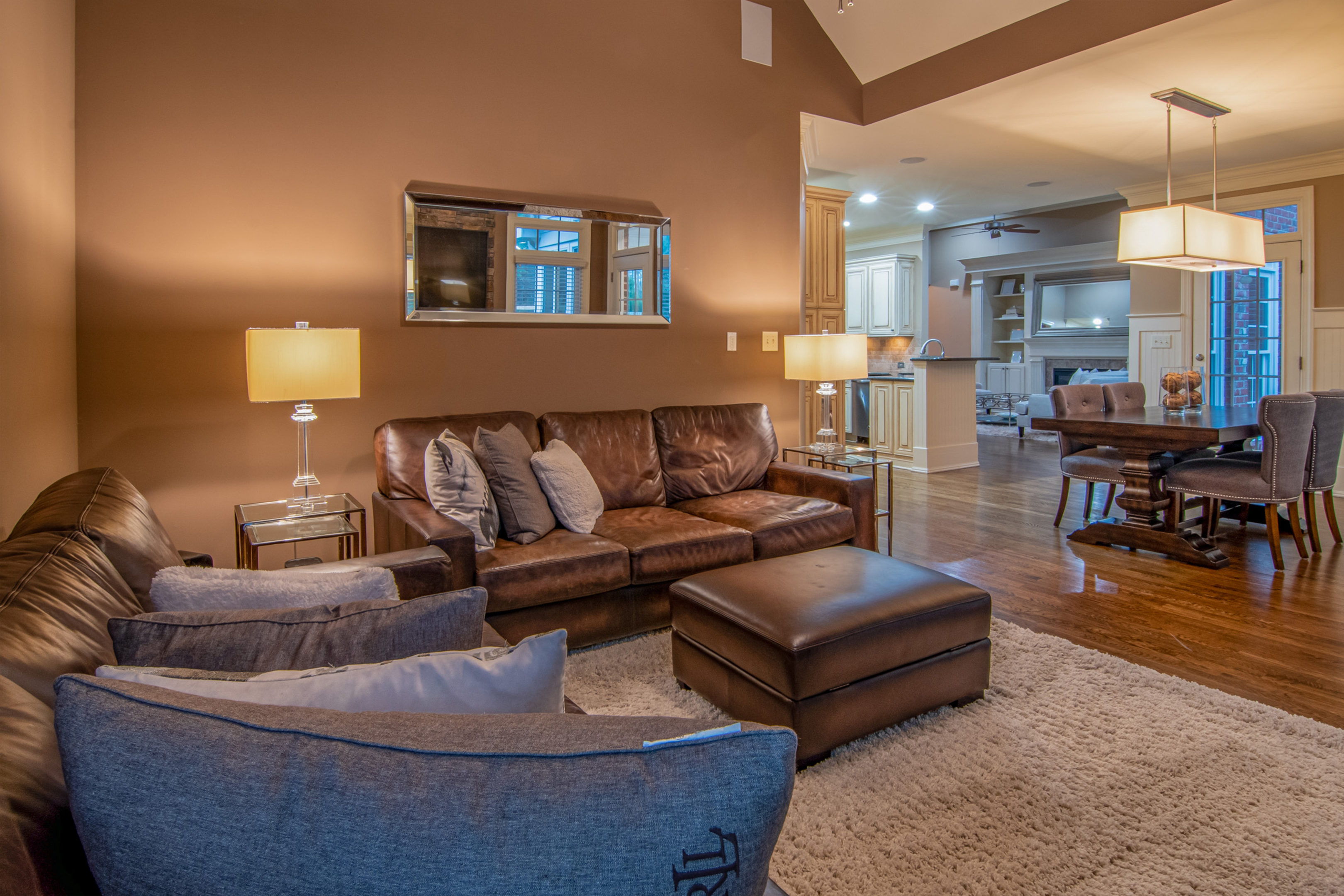 Furthermore, a regular deep clean can save you time in the long run by preventing larger problems from developing in your home. It can be quick and easy and can be done by anyone willing to put in the time and effort.
How do you prepare for a Deep House Cleaning?
There are many key steps you can take to prepare for a deep cleaning process in your home, below are some of the helpful tips.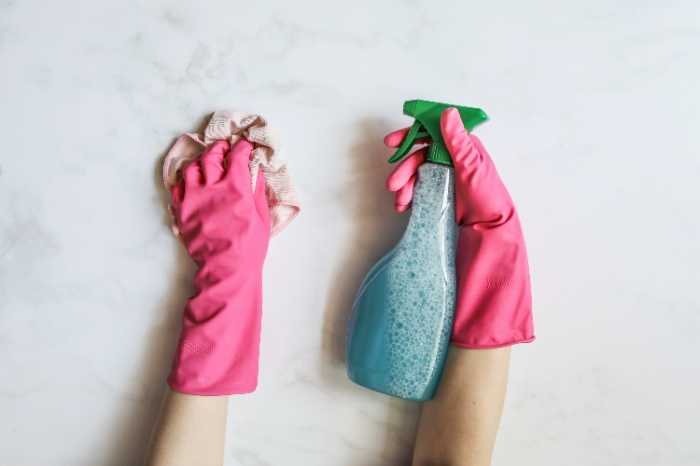 1. Make sure you have all the necessary cleaning supplies on hand including all of your cleaning tools and products. This might include things like a vacuum, mop, broom, scrub brush, old toothbrush, sponges, wood cleaner, glass cleaner, window cleaner, or other specialized cleaning products.
Not to mention the few easily accessible household items, you can deep clean your house without having to turn to fancy specialty cleaners. All you need for the cleaning solution are white vinegar, baking soda, dish soap, and water.
2. It's also necessary to create a cleaning schedule or a deep cleaning checklist for working through each room. You may need a few hours or more, depending on the size of your home and the level of cleaning you want to achieve. The cleaning schedule will help you stay focused and minimize distractions as you go with your cleaning task.
3. Avoid neglecting the little things! Ensure that when you clean, you cover everything including the smallest items in your home such as the toothbrush holder or soap dispenser in your bathrooms.
Deep Cleaning Checklist for your House
Be guided with the deep house cleaning tips you can use for your home.
Step One: Declutter
Declutter your home and remove any unnecessary items. This means getting rid of anything you don't need or use anymore. Go through every room in your house and purge any clothes, toys, books, or other items that you no longer need. This will help free up space and can make it easier to access all of your surfaces and areas that need to be cleaned.
Once you've decluttered, you'll be amazed at how much easier it is to clean!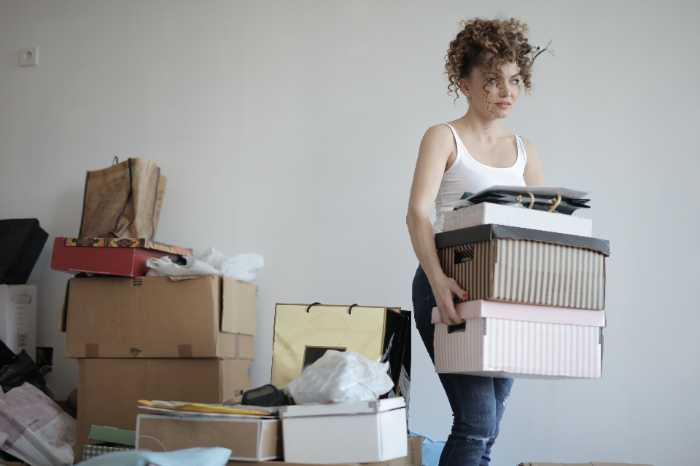 Step Two: Dust and Vacuum
With the clutter gone, it's time to tackle the dust. Start to dust surfaces using a damp microfiber cloth including the ceiling fan, furniture, shelves, picture frames, etc. You can also use a Swiffer duster, cleaning wipe, or cleaning cloths to collect the dust including the areas where they love to hide. Make sure to work from top to bottom to remove all the dust.
Then, vacuum all your floors, and be sure to move furniture so you can reach every nook and cranny. Don't forget to vacuum underneath the bed and other small pieces of furniture, too!
Step Three: Living Rooms and Bedrooms
Now that you've dusted and vacuumed all surface areas of your home, it's time to move on to cleaning the living areas. Focusing on the main living areas like the dining room, and family room, clean the windows and mirrors so they sparkle.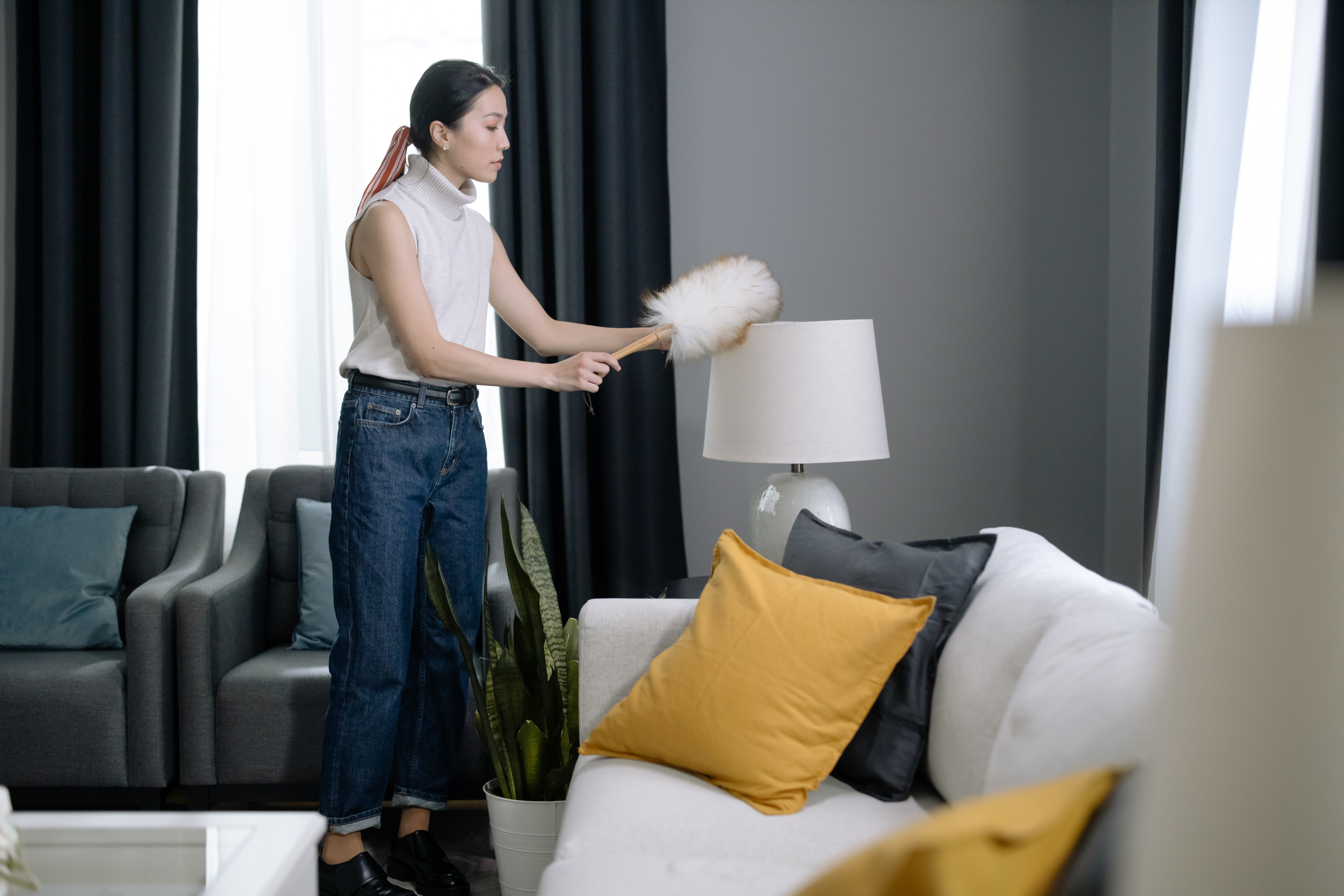 Then, scrub down all of your surfaces including walls, cabinets, light fixtures, ceiling fans, and more with a gentle all-purpose cleaner. Take a look at any upholstered furniture, like sofas and recliners. Use a soft brush attachment on your vacuum cleaner to get rid of any dust or dirt trapped in these fabrics. Then, clean any rugs or carpets using a vacuum.
Move on to the bedrooms, start by cleaning all of your walls, windows, mirrors, and glass doors using your preferred cleaner regardless if its a DIY cleaning solution like a mixture of baking soda, white vinegar, and warm water or a special cleaner, with a microfiber cloth for the best results.
Then, clean any furniture in these rooms, and areas like under the bed or around dressers. Wash bedding, clean the mattress, and put on fresh sheets on the bed to complete a deep clean.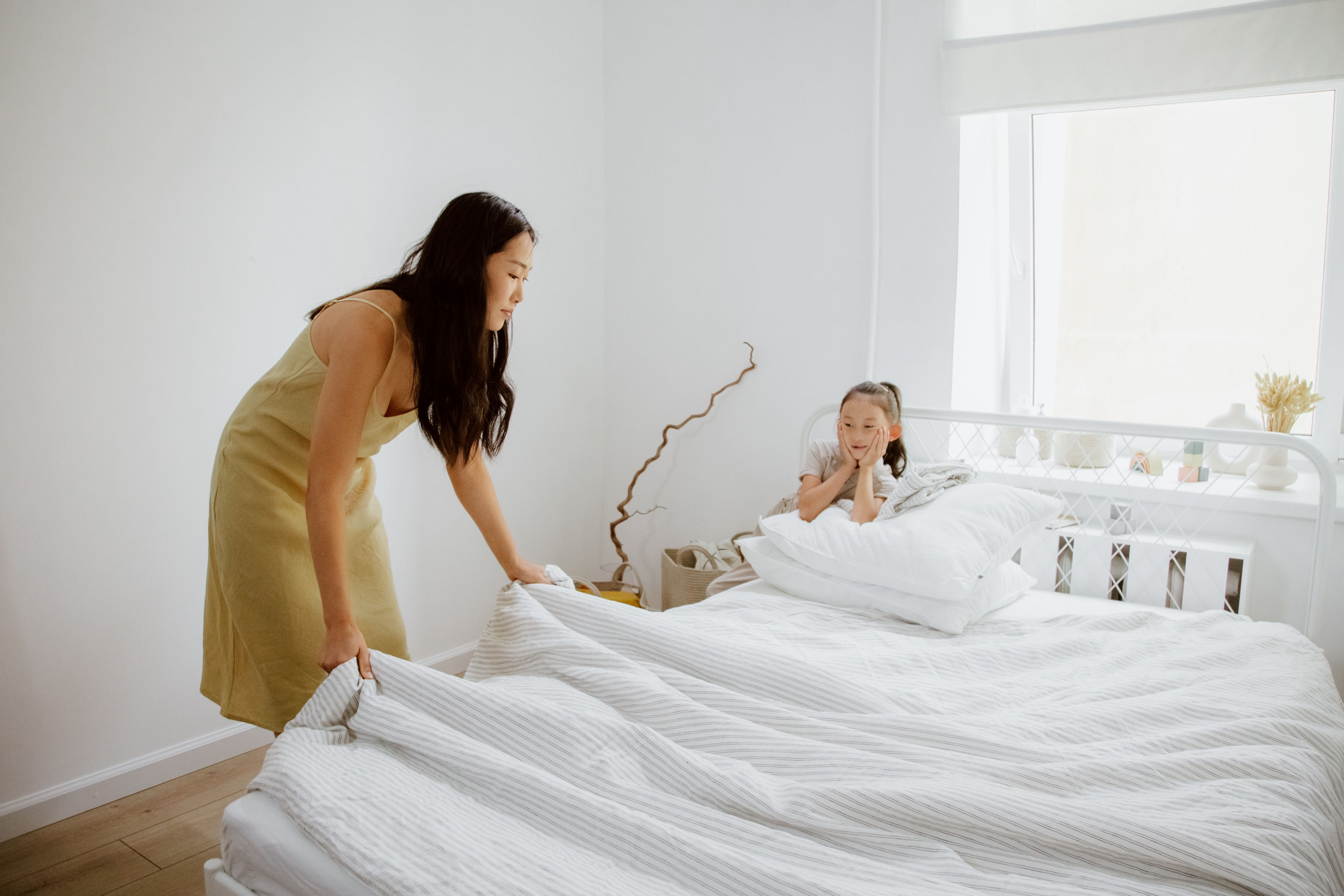 Step Four: Clean the Kitchen and Bathrooms
Intensive cleaning of the kitchen and bathrooms is crucial to keeping a clean and healthy home. These are the very important areas of the home that need more attention.
After de-cluttering and dusting, Wipe down the surface stains on the kitchen walls, windows, and glass surfaces.
Thoroughly clean the countertops, the exterior, and the interior of the bathroom and kitchen cabinets, cupboards, and drawers. Scrub gently the sinks to shine, and clean the shower, shower curtains, shower curtain liner, shower head, tub, toilet, toilet seat, toilet bowl, etc. with a cleaning solution. Then, scrub all floors with hot water and soap. Empty the trash can, clean, and sanitize.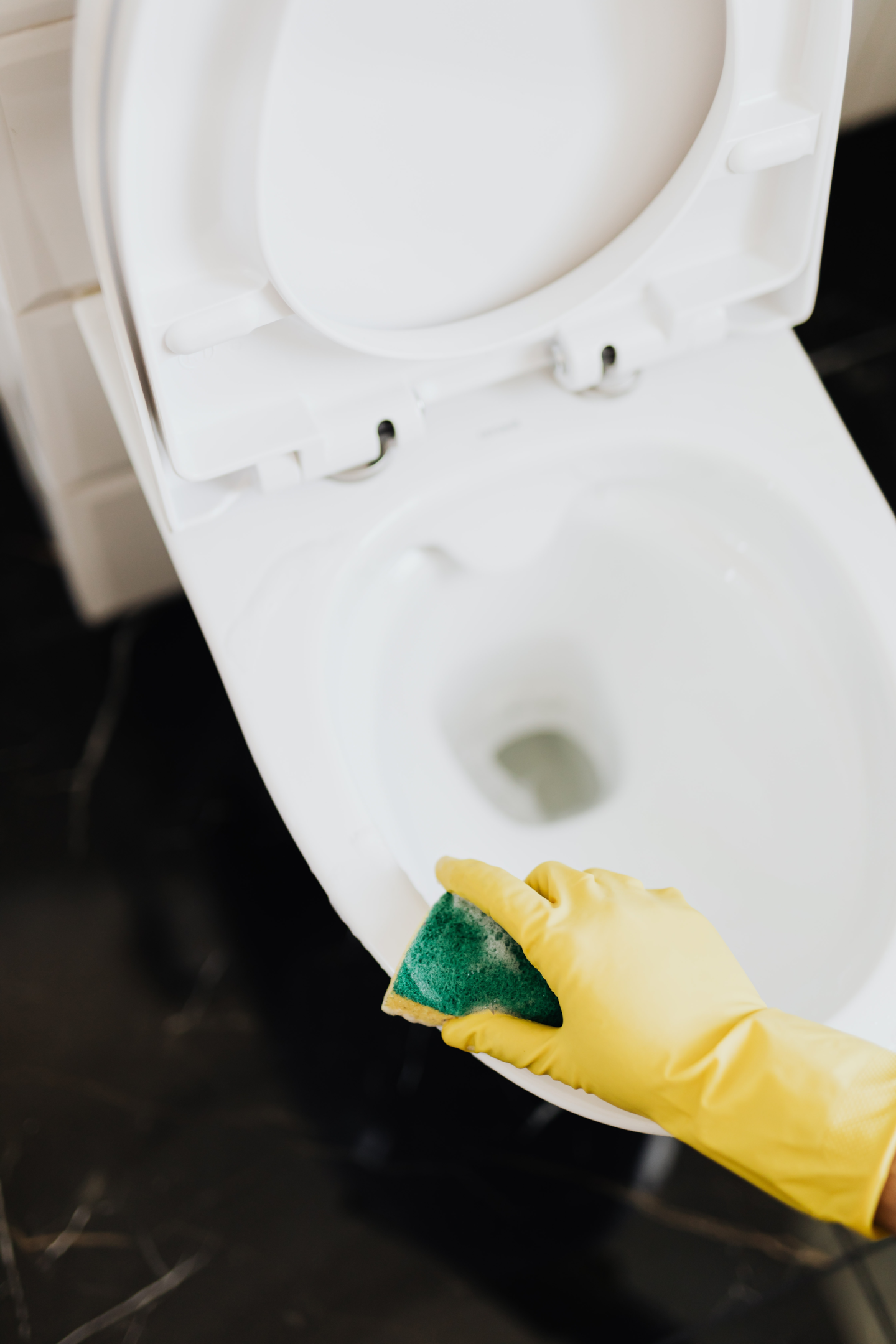 Finally, wipe down and clean the inside and outside of your appliances, including the dishwasher, refrigerator, oven, microwave, the washer, and dryer in the laundry room with all-purpose cleaners or homemade cleaning solutions.
These natural ingredients are also perfect for cleaning any area of your home and are not harmful to you and your family.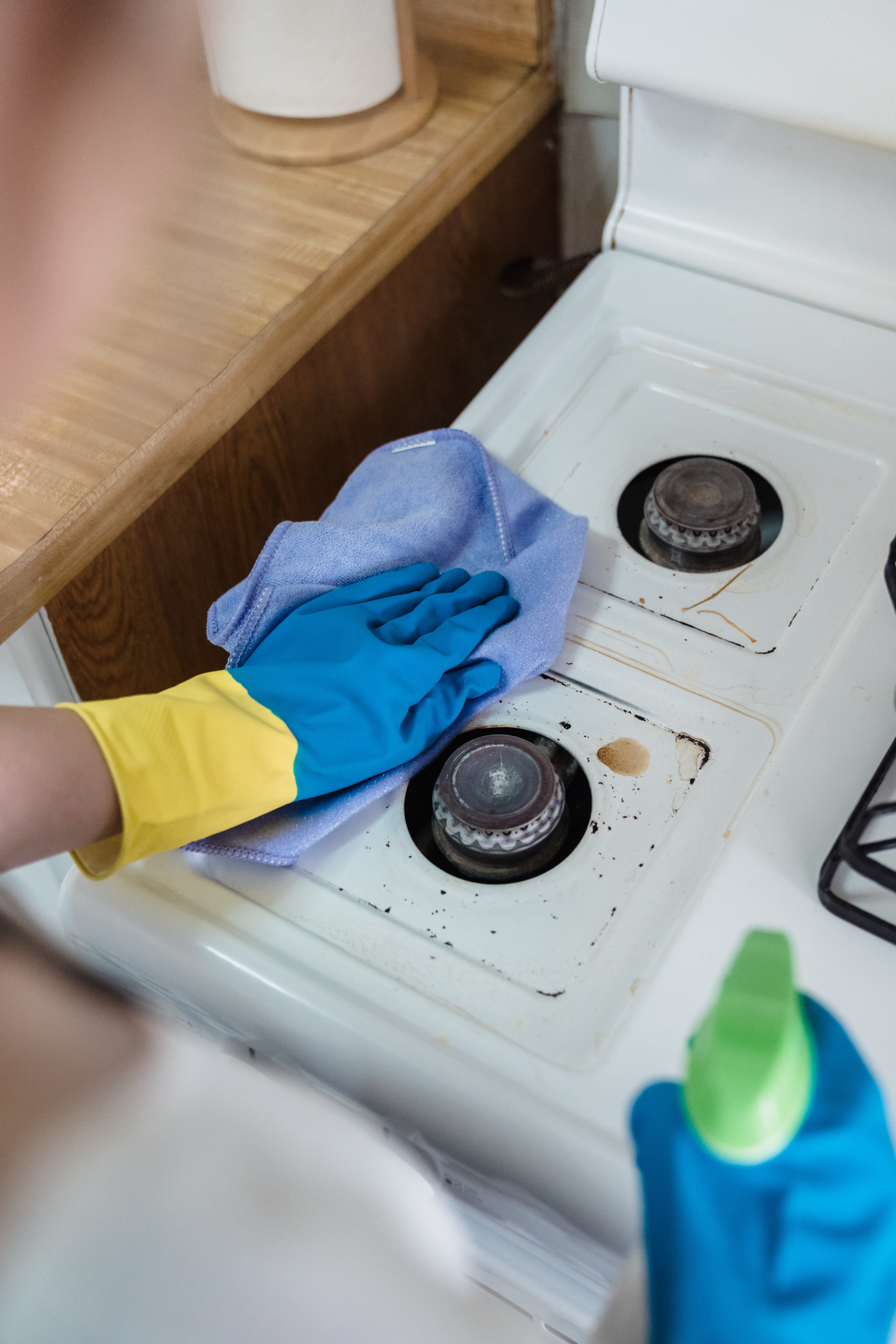 Stay on top of your routine cleaning tasks. This will help keep your home fresh and clean between deep cleanings, so you don't have to spend hours scrubbing every surface every week.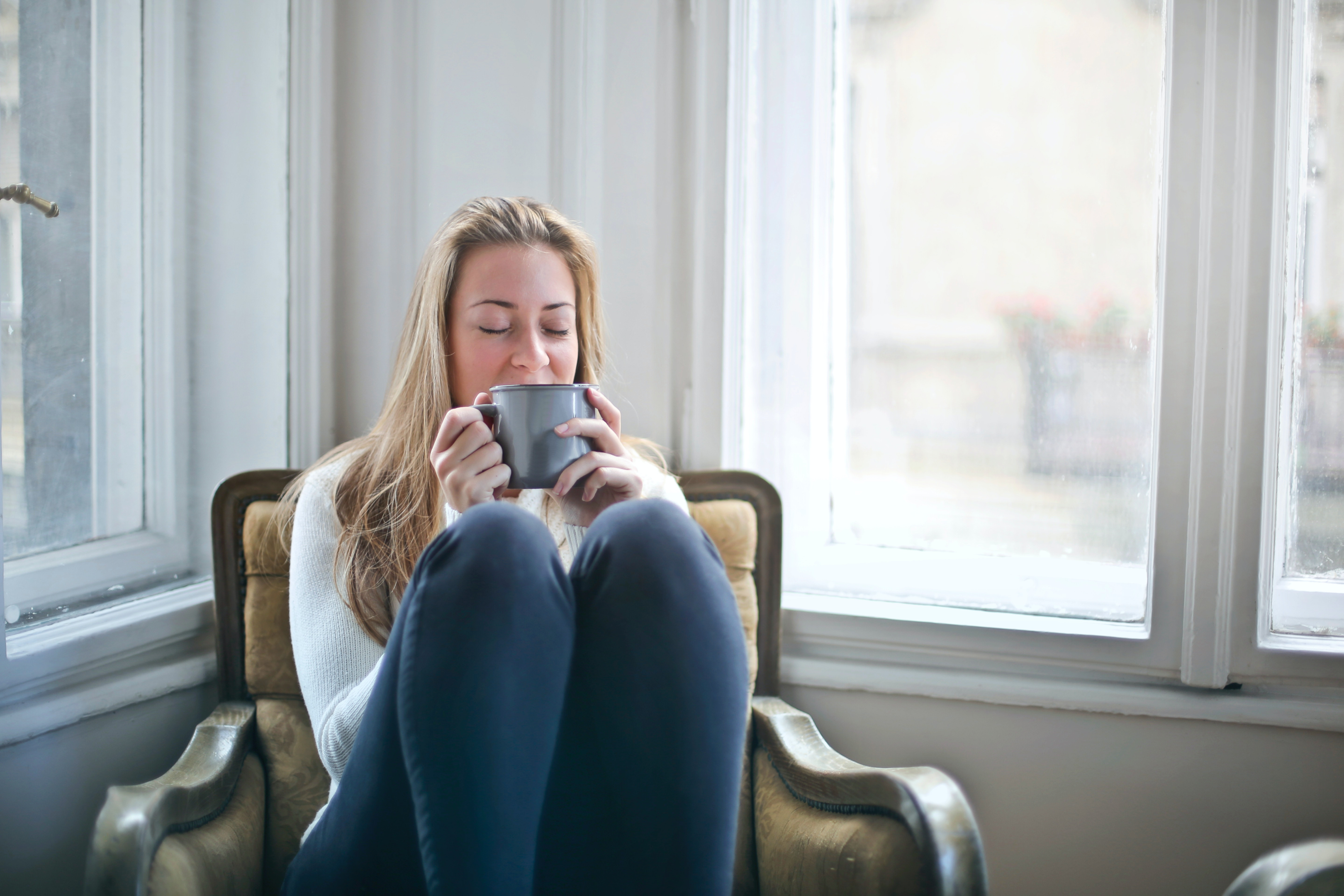 Once you've finished cleaning, your home will feel refreshed and rejuvenated again. Not only cleaning is therapeutic, but it also gives you a sense of accomplishment.
Why do we choose Professional Deep Cleaning Services? 
There are many reasons why people choose to hire professional deep cleaning services.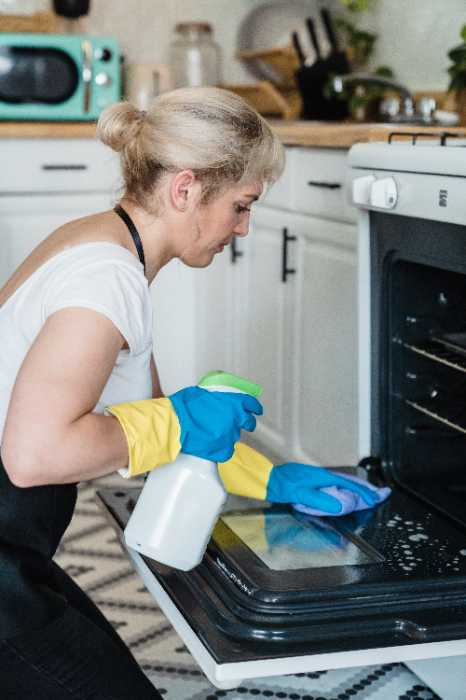 1. First, these services can save you time and energy, allowing you to focus on other important tasks or simply relax and enjoy your clean home.
2. Professional cleaners use highly specialized equipment to clean every surface of your home, from the ceilings to the floors. They remove the toughest dirt, grime, and grease so that you don't have to deal with it yourself.
3. Professional services help keep your home sanitary, they can eliminate allergies, remove dust mites, or other common household hazards and achieve a deeper clean in no time.
If you are looking for the best way to deep clean your home, consider hiring a professional company. With their expert knowledge and use of the latest tools and techniques, your home will appear squeaky clean when you need it most.
Whether you choose to hire a regular cleaning service or opt for an occasional deep clean. Professional cleaning is an investment that will help keep your home looking and feeling good all the time.
A Clean Home is a Happy Home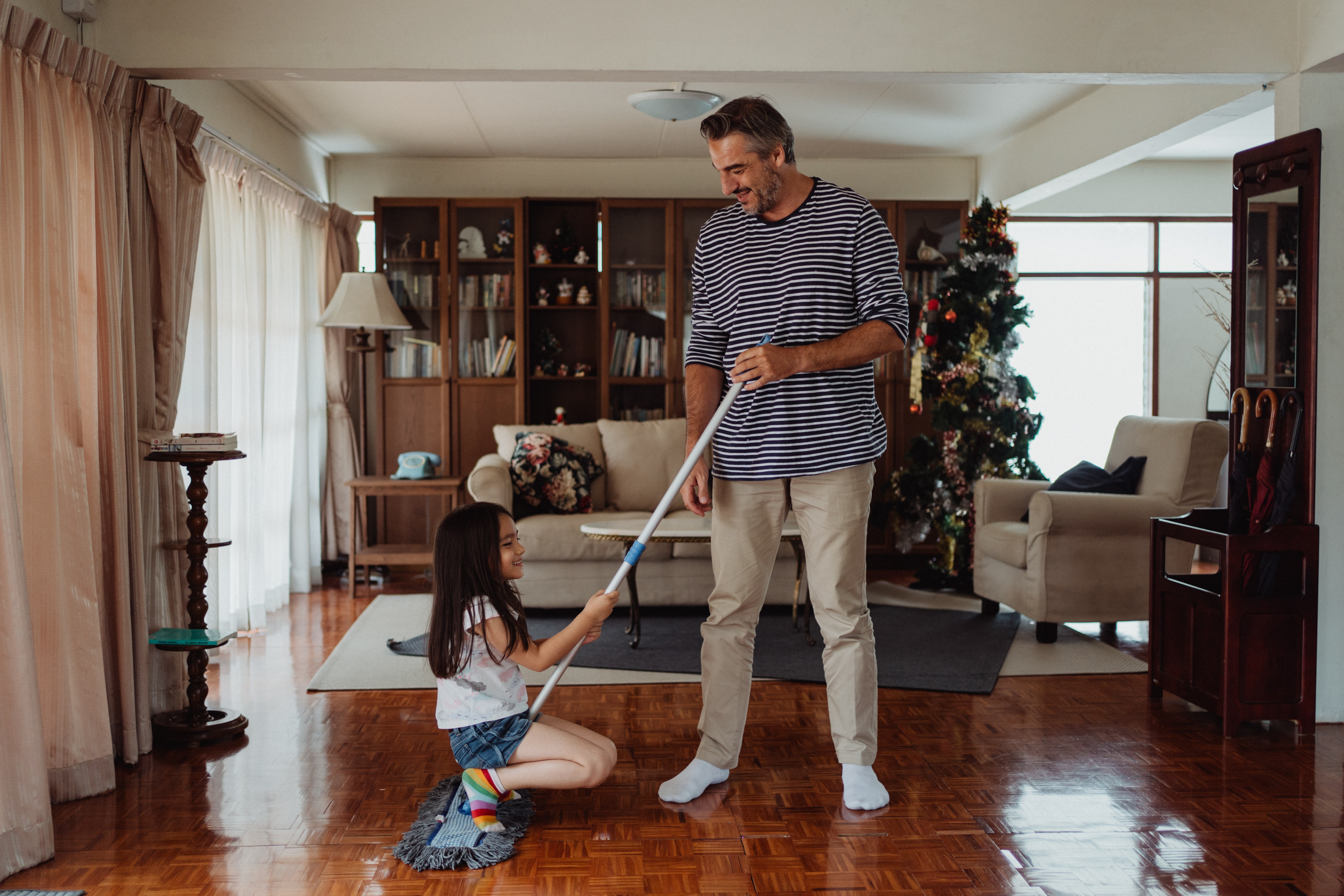 Deep cleaning is an essential step in keeping your house clean, sanitary, and safe. You can either do the cleaning yourself or hire a professional cleaning service. Either way, regular deep cleans are the key in maintaining a healthy living space. With the right tools and know-how at hand, there's no reason to wait – begin deep cleaning your home today!